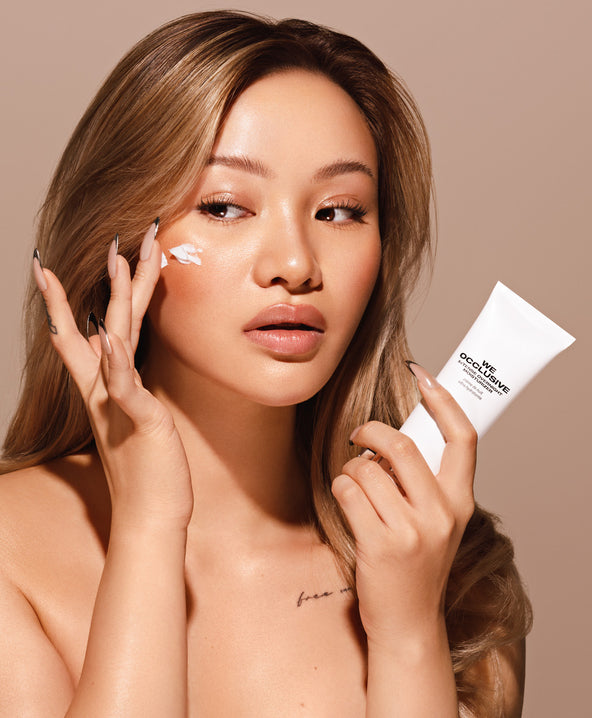 This Is The Story
ABOUT US
SACHEU Beauty was founded to bring you hygienic beauty tools and effective, skin-barrier conscious formulas for bouncy, glowy, resilient skin.
OUR INGREDIENT PHILOSOPHY
We use only efficacious ingredients that directly improve skin health and support the barrier, whether naturally sourced or lab created. We avoid marketing fluff ingredients like fragrance, essential oils and dyes. The result? Simple, non-irritating and truly effective skincare.
How do you feel about natural vs synthetic ingredients?

There is a common belief that naturally sourced ingredients are always better. The truth is that safe and effective skincare ingredients can come from both naturally derived and lab created sources. For instance, lavender oil is a common natural ingredient found in many cosmetics but in vitro research shows lavender oil can have damaging effects on the skin at a concentration as low as 0.25%. Instead, we at SACHEU Beauty prefer to use non-fragrant plant oils (such as aloe, jojoba oil, shea butter) that provide multiple benefits for the skin.
Why is your philosophy skin barrier first, actives second?

With the rise in popularity in high concentration actives, there's been a rise in reports of skin sensitization and skin barrier damage. While we work to identify and incorporate the most beneficial active ingredients for our formulas, our priority is always to ensure that actives contained in our products are at optimum levels to improve the skin, and will never compromise the skin's integral balance and overall health. (Quick note: A stinging feeling doesn't mean a product is working! It's a sign of irritation.)
What is your ingredient philosophy?

SACHEU Beauty is a brand that uses only efficacious ingredients that directly improve skin health (whether they be naturally sourced or lab created). Instead of blindly following trends, we identify effective products and ingredients that are being overlooked by brands in the beauty space. We aim to fill these gaps with amazing products that allow consumers to complete (or transform) their skincare routines. SACHEU Beauty strictly avoid marketing (or unnecessary) ingredients such as fragrance and dyes due to their propensity to cause skin sensitization. We believe common irritants such as essential oils and denatured alcohols are the root cause of many skin issues such as scarring, dryness, inflammation, acne, etc. and have no place in a safe, simple and truly effective skincare routine.
Why is SACHEU fragrance-free?

Many cosmetic brands include fragrance in their formulations to cue a luxurious experience and signal effectiveness. For example, many brands choose to include lemon peel oil in vitamin C serums to signal a high concentration of vitamin C to consumers even though it doesn't actually benefit skin or increase its effectiveness. As many as 30 percent of people surveyed in a study from the University of West Georgia said they find scented products irritating. Those with asthma or chemical sensitivities may find strong scents particularly problematic due to the allergy-like symptoms they can cause. The continuous use of sensitizing ingredients such as fragrance can also cause contact dermatitis-like symptoms on skin in the form of redness, peeling or breakouts. Even if sensitization isn't immediately apparent, damaging effects can take years to show. We formulate our products to deliver an effective skincare experience without this risk.
Why don't you use jars in your packaging?

To prevent bacteria contamination and ingredient degradation through sun and air exposure, we house all of our formulas in air-restrictive, UV safe packaging, thus preserving and maintaining the potency of our formulas.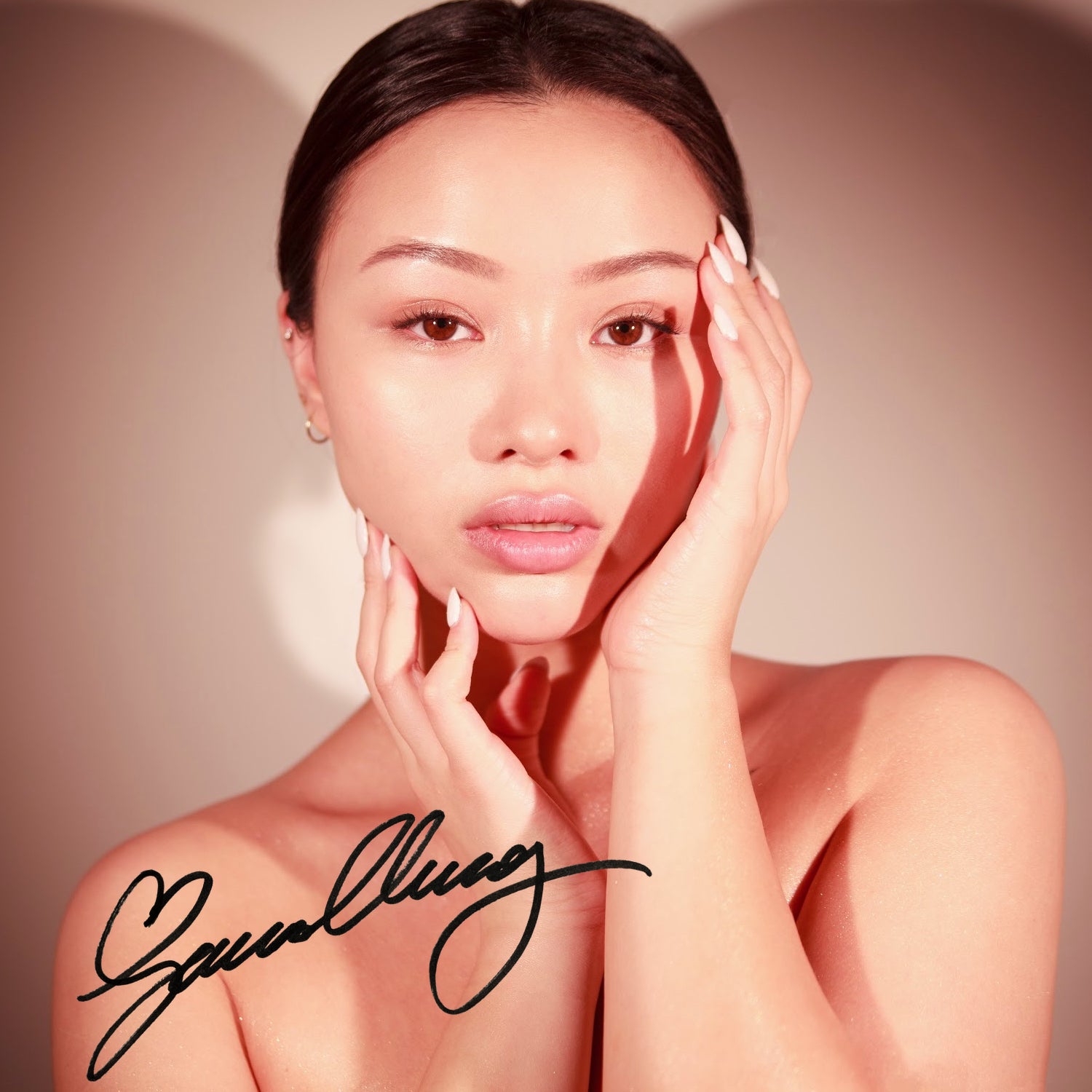 OUR STORY
Growing up in Hong Kong, Founder Sarah Cheung (@sacheu), used Facial Rollers and Gua Sha tools as an essential part of her beauty ritual from an early age. Traditionally these tools had been made with Jade or Quartz, both of which are porous, harboring bacteria that can transfer to the skin, and excessively mined, which has a negative impact on our environment. 
We reimagined these tools and created them to be 100% Stainless Steel. Stainless steel is made from recycled material and is itself 100% recyclable, allowing for an eco-friendly footprint (our packaging is also made from recycled FSC cardboard). Unlike jade and quartz, stainless steel is non-porous which means that there are no risks of it trapping bacteria and spreading it across your skin during your skincare routine. Stainless Steel is the way to go, for your skin and the planet.
The overwhelming positive response to our stainless steel beauty tools led us to develop our first skincare product, Slick Skin, the first ever Gua Sha serum, packed with lipids and essential fatty acids that provide the perfect slip with our tools. Now we're expanding our skincare lineup with complementary products that prioritize your barrier health. Our products are formulated, tested and manufactured in Los Angeles.